With the latest update of download monitor plugin for wordpress I got a problem.  The download code was not any more inserted into the post.
I place the cursor in my new post and the clicked the download monitor symbol (the arrow down) to upload and insert a new file. After entering a title and selecting the file to upload using the browse button to upload a local file, I click [Save Download].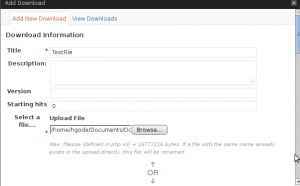 Then at the bottom of the "Add Download" click on Save new download.
A new dialog pops up and I click [Insert into post]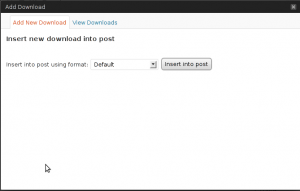 Now nothing happens, the dialog remains on screen.
Continue reading 'WordPress: Download Monitor upload/insert into post broken' »