Do you like the Windows Mobile Device Center (WMDC) does popup every time you connect a mobile device to your (development) PC? If yes, don't read further.

The attached application (including VS 2008 C++ source code) simply watches the Window list for Windows Mobile Device Center and Windows Mobile Member Center. If a window is found, it will be hidden automatically. Very simple application.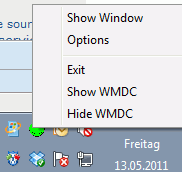 WMDCautohide will reside in the notification area of your Windows 7 PC after you started it. If Mobile Device Center has been found and hidden, there will be a short notification.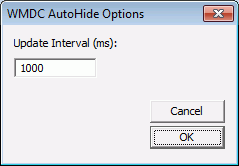 You can right click the notification symbol and then either show/hide WMDC, show the main window, set the watch interval or exit the tool.
Download: [Download not found]